Are you looking for a way to make your Instagram Bio or captions really stand out? It can be hard to find inspiration on a daily basis, so a fun way to be creative is to find a really good movie quote that everyone knows, and that suits your personality or post.
Movie Quotes for Instagram bios should reflect what you want to say and should come from a movie that inspires you in some way.  We've put together a list of 101 of the Best Movie Quotes for Instagram 2022 for you that will work on your Bio or for photo captions. Find them all in one place.
If you are looking for Movie Quotes that are funny, inspirational or iconic then check out our Move Quotes for Instagram that you can use on your Bio and for photo captions.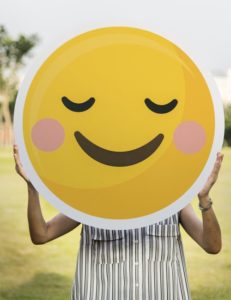 Funny Movie Quotes For Instagram Bios or Captions
"Well, that's just lazy writing…" – Deadpool
"Sharks are like dogs: they only bite when you touch their private parts." – 50 First Dates
"Smile! It increases your face value" – Steel Magnolias
"Nobody makes me bleed my own blood. Nobody!" – Dodgeball: A True Underdog Story
"I'm the guy who does his job. You must be the other guy" – The Departed
"I'm already pregnant. So, what other shenanigans could I get myself into?" – Juno
"I'm just one stomach flu away from my goal weight" – The Devil Wears Prada
"So dark. Are you sure you're not from the DC universe?" – Deadpool
"I have nipples Greg. Could you milk me?" – Meet the Parents
"One time we mated a bull dog with a shih-Tzu. We called it a bullshit." – Dumb and Dumber
"I'm about to do to you what Limp Bizkit did to music in the late '90s." – Deadpool
"Pobody's Nerfect" – The Good Place
"Just because we have chiseled abs and stunning features, it doesn't mean that we too can't not die in a freak gasoline fight accident." – Zoolander
"You can laugh, but people used to believe there were no such things as the Blibbering Humdinger or the Crumple-Horned Snorkack!" – Harry Potter
"Even though some of you are pretty thin, you all have fat hearts, and that's what matters." – Pitch Perfect
"I know who I am. I'm the dude playing a dude, disguised as another dude!" – Tropic Thunder
"I just had a horrible thought… I'm going to have to spend the rest of my life with myself." The Edge of Seventeen
"All emojis have a secret meaning, so like trees are weed and this thing is 'yasque'." – Blockers
"Exercise gives you endorphins. Endorphins make you happy. Happy people just don't shoot their husbands, they just don't." – Legally Blonde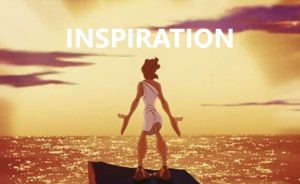 Inspirational Movie Quotes For Instagram Bios or Captions
If you are looking for inspirational movie quotes for your Instagram use, then we have you covered. Here's a bunch of awesome and inspirational quotes from a range of different movies and movie characters.
From heroes and villians to angst filled teens, from articulate cult figures to clever rebuttals, here's a list of movie quotes that don't fail to inspire.
"If you're good at something, never do it for free." – The Joker
"If you focus on what you left behind, you will never be able to see what lies ahead." – Ratatouille
"Life is not the amount of breaths you take. It's the moments that take your breath away." – Hitch
"But you know, happiness can be found even in the darkest of times, if one only remembers to turn on the light." – Harry Potter
The problem is not the problem. The problem is your attitude about the problem." – Pirates of the Caribbean
"You need to learn how to select your thoughts just the same way you select your clothes every day. This is a power you can cultivate. If you want to control things in your life so bad, work on the mind. That's the only thing you should be trying to control." – Eat Pray Love
"A wise man can learn more from his enemies than a fool from his friends." – Rush
"The flower that blooms in adversity is the most rare and beautiful of all." – Mulan
"They say nothing lasts forever; dreams change, trends come and go. But friendships never go out of style." – Sex and the City
"Too many guys think I'm a concept, or I complete them, or I'm gonna make them alive. But I'm just a fucked-up girl who's looking for my own peace of mind; don't assign me yours." – Eternal Sunshine of the Spotless Mind
"There are two types of people in the world: The people who naturally excel at life. And the people who hope all those people die in a big explosion." – The Edge of Seventeen
"Every man dies, but not every man really lives." – Braveheart
"There should be no boundaries to human endeavor. We are all different. However bad life may seem, there is always something you can do, and succeed at. While there's life, there is hope." – The Theory Of Everything
"Words are, in my not-so-humble opinion, our most inexhaustible source of magic. Capable of both inflicting injury, and remedying it." – Harry Potter
"Don't let anyone ever make you feel like you don't deserve what you want." – 10 Things I Hate About You
"You are braver than you believe, stronger than you seem, and smarter than you think." – Winnie the Pooh
"There's nothing like deep breaths after laughing that hard. Nothing in the world like a sore stomach for the right reasons." – The Perks of Being a Wallflower
"I still believe in heroes." – Avengers
"So be prepared, be enthusiastic, and leave your bullshit attitude and baggage at the door because we don't need it!" – Wet Hot American Summer
"You had my curiosity. But now you have my attention." – Django Unchained
"You've got a friend in me" – Toy Story
"Even artichokes have hearts." – Amélie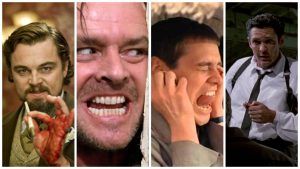 Iconic Movie Quotes for Instagram Bios or Captions
There are moments in some movies, where a line stays with us forever, it burns into our memories and becomes truly iconic.
They can be funny, it might inspire you, it might just perfectly suit the moment, but for whatever reason it sears indelibly into our cultural memory and everyone, everywhere just knows it. Here are a list of Iconic Movie Quotes for Instagram that you can use.
"Are you not entertained?" – Gladiator
"I live my life a quarter mile at a time" – The Fast and the Furious
"I am Groot" – Guardians of the Galaxy
"You shall not pass!" – Lord of the Rings
"Release the Kraken" – Clash of the Titans
"Here's Johnny!" – The Shining
"I volunteer as tribute." – The Hunger Games
"That is so fetch" – Mean Girls
"Why so serious?" – Joker
"I'm the King of the World." – Titanic
"I don't know who you are. I don't know what you want. If you are looking for ransom, I can tell you I don't have money. But what I do have are a very particular set of skills. Skills I have acquired over a very long career. Skills that make me a nightmare for people like you." – Taken
"Just keep on swimming." – Finding Nemo
"I'm going to make him an offer he can't refuse" – The Godfather
"You're like my own personal brand of heroin." – Twilight
"Hoo-hoo! Big summer blowout!" – Frozen
"Well, put some skates on, be your own hero." – Whip It
"It's party time!  P-A-R-T-WhY? Because I gotta!" – The Mask
"There's no place like home." The Wizard of Oz
"With great power comes great responsibility." – Spiderman
"I'll be back." – Terminator
"Go ahead, make my day." – Sudden Impact
Some Funny Bonus Quotes You Can Use
"The new neighbors moved in today. I bought them a box of condoms to show them how much I don't want more children living in our street."
"My mother always used to say: The older you get, the better you get, unless you're a banana."
"Before you criticize someone, you should walk a mile in their shoes. That way when you criticize them, you are a mile away from them and you have their shoes."
"Before you marry a person, you should first make them use a computer with slow Internet to see who they really are."
"I walk around like everything's fine, but deep down, inside my shoe, my sock is sliding off."
"Truth hurts. Maybe not as much as jumping on a bicycle with a seat missing, but it hurts."
"There is no sunrise so beautiful that it is worth waking me up to see it."
We hope you enjoyed our article on Movie Quotes for Instagram Bios and Captions 2022. Check back regularly for lots more entertaining posts, quotes and ideas.
Please follow and like us: