Top 10 Android Games for Halloween This Year
Halloween is a spooky time of the year full of fun, mystery, candy and horror. There are countless frightening, horror filled and terrifying movies and activities to enjoy (thankfully!) but how about gaming options with a Halloween theme? We've got you covered. Here's our curated list of the absolute best Top 10 Android Games for Halloween this year. Whether you're a teen, an adult, an inbetween, there is something for everyone on this list and we included the age ratings so read to the end of our Android Halloween Games list…
10.  The Walking Dead
Although it was originally created in 2012 by Telltale Games for the big gaming stations, it got seriously revamped for the Android version launched in 2018 and continues to be a classic horror graphic adventure game, with excellent game play. It's a 5 part game series that provides plenty of depth for those who want to play it all year long. The Walking Dead is rated M17+.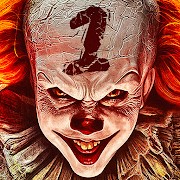 9.  Death Park: Clown Survival Horror Game
An abandoned amusement park and circus, with horrors and clowns closing in on you at every turn, there's a reason it's rated M 18+. Try and solve puzzles, collect crucial items and survive, and I recommend you do it all without making a sound. If you like adrenaline focused fear games and horror escape experiences – Death Park is the game for you!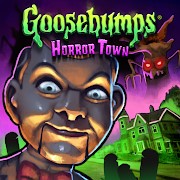 8.  Goosebumps
Goosebumps by R.L. Stine, made famous by the books and then the films, is also available on Android as a great Halloween game. Play as a human or on the side of the monsters, this is both a great fun game and a nostalgic recollection of previous Halloweens spent reading and watching Goosebumps. With over 100 playable characters, it can be played by children and adults alike.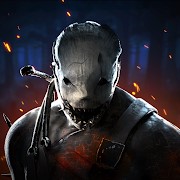 7. Dead By Daylight
This immersive 4v1 player game is horror, adrenaline, fear and death all giving you that horror film feel 'run for your life'. Play as one of the 4 players trying to survive the serial killer, work together, distract the killer and maybe make it out alive. Or embrace your bloodlust and play as the crazed maniac on the hunt for the other 4 players. This one is a perfect Halloween Game for Android and is rated M 17+.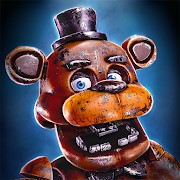 6. Five Nights at Freddy's Augmented Reality: Special Delivery
This tie-in with the original cult classic is a must include in the list because it's not only terrifyingly good at bringing the horror thrill to gaming, it also provides augmented reality for an immersive experience. A rare combination that ensures it's place in the Halloween Games for Android 2022. It's rated for Teens and provides a great experience for those in-between years of fright.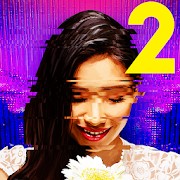 5. SIMULACRA 2
For something completely different, try SIMULACRA 2 the sequel to Sara Is Missing. A missing influencer has left a phone behind, and it's like your phone becomes this phone, so you go through messages, photos, posts and more to uncover clues to solve the mystery. The game includes more than a dozen possible outcomes depending on your choices, and is a very clever mystery you have to solve.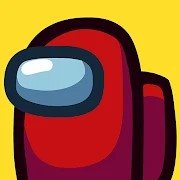 4. Among Us
This is a fantastic free Halloween game for younger players. Perfect for a group of friends to play together or join up with each other online. Solve puzzles, while being hunted, figure out who the secret murderers are and win the game, or as one of the bad guys, kill everyone before they uncover your identity. Truly there is a killer, Among us. Rated 10+ it's a fantastic way to play with friends on Halloween.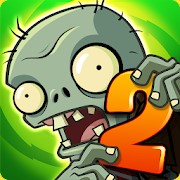 3. Plants vs Zombies 2
Another classic sequel, this one lets you play as a single player against hordes of zombies or join players online to battle out in an arena to find out who is the best zombie killer. Like the original, it's a brilliant strategy game with waves of zombies coming out you, but your defense depends on genetically modified plants. This new installment has much more scope, multiplayer action and thrilling boss fights.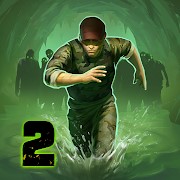 2. Into the Dead 2: Zombie Survival
Shooter, survival runner, zombie apocalypse, does it get any better on Halloween than this? Well not much, maybe 1 spot better. Excellent controls, graphics, feel and theatre, this immersive survival game is an adrenaline junkies delight. Maim, cut, mow down, and massacre the walking dead – anything you have to do to keep on moving! If you stop, you're dead. Rated M17+
1. LIMBO
If you love puzzle games with a spooky feel, then this is about as good as it gets. While the game costs $4.99 at the time of writing, for lovers of this genre, it's well worth the purchase. The game is addictively brilliant, simple with incredible complexity it gets progressively harder to solve. Elegantly put together, it's dark and disturbing, but so much fun. Rated as a "Teen" Android game, it's also perfect for adults to while away the wee Halloween hours.
We hope you enjoyed our article on the top 10 Android Games for Halloween This Year. Check back regularly for updates as new games get released. Enjoy Android Halloween Games for Halloween or all year round!
Please follow and like us: