Artificial Intelligence (or AI) is on the latest trend, and an ice-breaker nowadays. Many big companies are utilizing these techniques to create what was unexpected earlier. However, there are several technologies which one can name which has changed our mindset, lifestyle, and culture. One has to rely on the fact, Artificial Intelligence & Technology has never grown at this pace as we can see it now. Nowadays, we are living in a very speedy and fast-changing digital era. Here, we don't know how many brilliant minds (like Einstein) are actually there who can change this world completely.
Share This Post
Facts about Artificial Intelligence (AI)
Most of you all were seeing Artificial Intelligence as a science fiction story for a decade. To every idea, there forms an implementation, however, this is a gradual process, but you cannot completely neglect it. This is the way all inventions takes place. This is how AI technology is developing more and more. Here, we want to raise few facts about Artificial Intelligence and also its future prospects. Read what we have dug about AI technology.
To a layman, Artificial intelligence is a robotic science or a robot himself is AI. Agreed, But still, many of you are not aware of several facts about AI technology. Basically, it is how Facebook and Google using it to get access to your data. It raises several security questions to our safe surfing and thereby, hacking by intelligent minds. It also risks famous personalities becoming defamed with fake news. Although, fake news creates a lot of publicity for them but seriously, this is not a right way. Technology creates its own right and wrong, or the pros and cons, or maybe advantages and disadvantages. Let's debug all the facts about AI technology and see how it is beneficial for humans.
Artificial Intelligence & Facebook

In this decade, Facebook seems using Artificial Intelligence to its fullest to keep up its position amongst several social sites. It spends much on AI and just to complete this statement in figures, in 2015 its expenditure crossed $1.06 billion. However, this is the total expenditure that Facebook spent over its R&D. But, its R&D was basically focussed on AI tools, AI algorithms, and AI software. This was a marvelous step because after that it accelerated to generate huge profits.
Thus, AI stands first, when we see Facebook's growth and Facebook strategies. However, recently in 2018, AI caused Facebook in troubles because Facebook was questioned about the user's security and data. Facebook, uses a strong AI algorithm that can find you in your worst images in which you cannot find yourself. It can also flag your happy moments, sad thoughts and most importantly suicidal thoughts. Facebook is also trying to build a technique to provide urgent help to such people.
Google Assistance AI Usage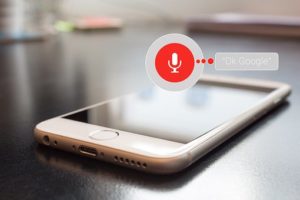 Google Assistance is the most powerful app of Google that uses Artificial intelligence to create albums and collages. Not only this, it can also help you to clear your phone gallery clutter to increase performance and storage of your Android phone. Apart from this, the feature of google assistance which is more trending nowadays is its smart voice control. You can give commands to perform functions with this application. Thankfully, Google Assistance can be found free on Google Play store if your phone doesn't automatically support this app.
Matrimonial Sites AI
Many matrimonial sites and online dating apps use Artificial Intelligence technology for matchmaking purposes. A matrimonial site – Banihal which was started by an Indian startup Ishdeep Sawhney in 2016, works completely by using AI technology. Rae, Banihal AI matchmaking engine helps to focus on your likes, dislikes, and decisions to match a partner that's ideal for you in all respects. A dating app, Tinder also uses AI algorithm to connect you with your perfect match. It also helps to show other users your best photo which is very popular among social media sites to grab attention. A very much popular matrimonial site, Matrimonial.com also uses algorithms to filter out the undesirable matches based on your current and past preferences.
AI in Space Science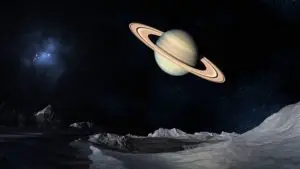 The most powerful space science organization, NASA, is ready to invest in robots and robotic science. Its point is Robots is lifeless and has no limitations as humans. They are capable of carrying out difficult space missions to access unreachable planets and space. Let's hope, someday, some robot could be able to find a planet like Earth that supports life. Maybe, robots could be able to find out if aliens are present somewhere on any other planet. However, this looks like a science fictional story that looks good to read. But, there is no doubt that AI technology can help a lot for the advancement of space science.
Robots – Better players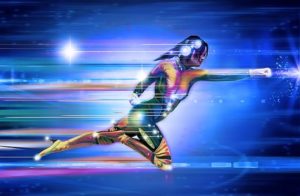 Everyone knows that Vishwanathan Anand, cannot beat computers in Chess. But, he is the world smartest player and topmost player where chess is concerned. This means computers and robots are better players than human beings. Although made by human beings, they overpower humans because they don't do errors. They work with powerful AI algorithm that supports them to play various games. There are many special AI tools or software that exist today, which were designed mainly for a particular game. The first one, to name here is Claudico. This software won poker games over humans.
Future Prospects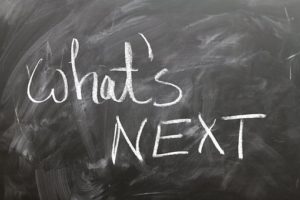 Apart from all the above-listed facts, let's discuss its future prospects and future vision of AI.
Artificial Intelligence can do wonders in medical science.
AI tools can repair themselves and prevent any harm or destruction to them.
Usage of AI technology can be made in homes to make smart homes.
AI tools can help in automatically writing and reading, thus in journalism.
Usage of AI technology to defame famous personalities.
AI algorithms in cars to make them drive and park automatically.
We are hopeful that you will like our post. So, Don't forget to like, share and comment below on this site to let this site post more. Also, follow on Facebook, Twitter,… and other social media platforms.
Please follow and like us: