WhatsApp games are very famous for teenagers to pass their free time with friends and family. Truth and Dare games are mostly played in the WhatsApp group. Many times, these games become memories. In this game, you have to do according to the question asked by the others. Sometime you might feel shy because of the question asked. But, you have to answer it as there is no any other option left for you. Read more>
Share This
WhatsApp Games 2019 (Truth and Dare Games, Love Dare Games,…)
Truth and Dare games are classic games, there were times when it was played with a pen or bottle. The pen or bottle is rotated on a table and head of the bottle or pen points to the victim. Then, the victim has a choice to choose between truth or dare. Then the victim is questioned by a person sitting opposite to it. Nowadays, it is mostly played on WhatsApp. WhatsApp games are also famous, mostly among teenagers.
These type of WhatsApp games helps teenagers to open up with their friends, share their feelings to their crush and make good bonding with the group. Running out of ideas of good games? Don't worry! We have curated WhatsApp games 2019 to help you with the latest Truth and dare games, Love dare games and dare questions for friends. Read more>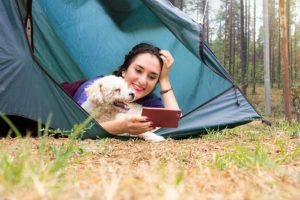 Love Dare Games
Love Dare WhatsApp games are the best games to make a good bonding with your GF/BF. Moreover, people find it very difficult to convey their crush their feelings. But, with these games, it becomes really easy for them and to learn what the other person feels for them. So, before saying "I Love You" to your crush, it is better to understand what he/she feels about you with the help of love dare games. Check out these love dare games>
Game number 1:
Select your desired Heart Number and reply me in 10 seconds and I will send you Dare for your selected Heart and remember that you can't back out as you have chosen to play these Whatsapp Games.
❤1 ❤2 ❤3 ❤4 ❤5 ❤6 ❤7 ❤8 ❤9 ❤10 ❤11 ❤12 ❤13 ❤14 ❤15 ❤16 ❤17 ❤18 ❤19 ❤20
Answer
Here is the Dare to perform for your selected Heart Number.
❤Propose Me. 📷
❤Make My Name As Your Status, Saying That You Want To Marry Me.💍
❤Send Me I Love You. 😛
❤Sing Your Favorite Song Or Dedicate A Song To Me As A Video Clip. 🎵
❤Speak About Me For At Least 3 Minutes And Send Me A Video. 😝
❤Tell Me Which Brand Undergarments You Wear.💃
❤Tell Me Your Deepest Secret.
❤Flirt me!!😳
❤Make A Collage Of Our Photos And Make It DP. 👻
❤Tell Me The Name Of Your First Crush. 😂
❤Write I Love You 50 Times And Send It To Me. 😏
❤Tell Me The Name Of First Girl/Boy, You Kissed. 😛
❤Come On Video Call And Send Me Kisses. 😘
❤What Am I To You?
❤Be My One Day BF/GF. 👫
❤Send Me A Picture Of What You Are Doing Now.
❤Do, 6,7 and 11th Dare.
❤Dance On Any Song And Send Me The Video.
❤Send Me A Picture Of You Wearing Least Clothes.
❤Tell Me Two Negative Points About Me That You Hate The Most.
GAME Number 2:
Select any one number from below. I can say your life partner's character. This is going to be really fun.
11, 22, 33, 44, 55, 66, 77, 88, 99, 00
Please reply fast.
Answer:
11: Always fighting with you.
22: Always smiles.
33: Your life partner is a non-stop kisser once started kissing.
44: Every day is a honeymoon with your partner.
55: You both make a perfect couple and made for each other.
66: Always shows love and care for you.
77: Get's angry about everything.
88: Most irritating life partner. Sorry, but it is true.
99: Your life partner always wanted to spend time with you.
00: Your life partner treats you and your child in the same way. True love
GAME number 3:
How many  % chances are there to marry your lover. Select an option –
A,
B,
S,
N,
E,
F,
T,
Y,
R,
K
Answer
A 50%
B 00%
S 100%
N 90%
E 10%
F 75%
T 05%
Y 60%
R 98%
K 20%
Truth and dare games
WhatsApp games are a great way to pass your time through WhatsApp. Moreover, Truth and Dare games help you become more daring in life. Especially, accept the truth and share your truth with others. This game helps people in a lot of ways. These types of games help people to become much stronger emotionally. Check out these truth and dare games>
Game number 1:
Select your desired color from the list and you have to perform according to your selected color's dare.
Red
Green
Blue
Black
White
Pink
Yellow
Sky Blue
Answer:
Red: Send Me your worst selfie.
Green: Don't talk to your partner for 1 day.
Blue: Make your partner pic to your's DP (display picture).
Black: Say I Love You, 3 times.
White: Tell your deepest secret to your partner.
Pink: Drink 1 bottle of soda in 20 seconds.
Yellow: Tell me whom you kissed for the first time.
Sky Blue: Introduce me to your all friends and a BF/GF.
Game number 2:
What will happen to you in the new year 2019?. Choose one number * ✉
1✉
2✉
3✉
4✉
5✉
6✉
7✉
8✉
9✉
10✉
*Reply soon*
Answer:-
📨 *1. Bulb*💡
📨 *2. A red Rose* 🌹
📨 *3. Gift* 🎁
📨 *4. Rose & kiss* 🌹😗
📨 *5. LOVE Propose*🌹
📨 *6. New love* 💌
📨 *7. Chappal wali pitayi* 👡
📨 *8. A kiss on a face* 😚
📨 *9. Greeting* ✉
📨 *10. Dating*💑
Game number 3:
Dare: Select anyone and reply within 2 minutes.
101👏
201
301👊
401
501👌
601👋
701
801🙌
901
1011💪
2011👎
3011
4011☝
Answer:
101👏: Which is the most romantic song according to you?
201: Get Me Recharge of 100rs
301👊: Come to a Party with Me
401✊: Kiss Me
501👌: Post I Love You status for 2 days on your Facebook timeline
601👋: Give me a Tight Hug
701👐: Send me your Worst Pic.
801🙌: Tell me the best you see in me
901🙏: Tell, What you hate most in me?
1011💪: Put My DP on your Whatsapp for 2 days
2011👎: Tell me who is the ugliest girl in our class
3011✌: Send Me I love You 5 Times ❤
4011☝: Your favorite movie
Game number 4:
Dare: Choose any one Mobile function from the given list and I will tell you about how will be your life partner…
1) Messaging 📩
2) Contacts ☎
3) Camera 📷
4) Media 📽
5) Apps 🎮
6) Setting 🛠
Answer:
1) Messaging: Loving and Caring
2) Contacts: Very talkative and Bold
3) Gallery: Romantic and Deep Thinker
4) Media: Social and Fashionable
5) Apps: Boring and Selfish
6) Setting: Irritating
Dare Questions for Friends
WhatsApp games are the best to make a stronger bond with your friends. Especially, it is very important to know your new friends. These games help a lot to know everything you want to know about your new friends. The dare questions for friends help you to know about how daring are your friends. Check out these dare questions for friends and copy and paste to send it to your friends.
Game number 1:
Dare: 15 Indian Cities names are hidden in the below-given clues, find out all of them and tell me the names of all cities.
❤li
🔥®🅰
➡🚪
⚫🔫
⛓🆕
💣💃🏻
🏛®U
🕌 🛏
🐷🌃
♦🐍®
🅿🍪N🅰
👂🏻💨rrr…
🌁🏔🗻🐍®
T🍪🐍®
🌙D🏠
Answer:
Delhi
Agra
Indore
Calcutta
Chennai
Bombay
Bengaluru
Hyderabad
Surat
Itanagar
Patna
Kanpur
Srinagar
Tatanagar
Chandigarh
Game number 2:
Dare: Who Am I for You? Select one answer from the list and I'll tell you.
Chocolate..
Burger..
Pizza..
Sweets..
Pain Killer..
Cigarette..
Drugs..
Answer:
Chocolate = Love me.
Pizza = Good Friends.
Burger = Time Pass.
Sweet = Best Friends.
Pain Killer = You Need Me.
Cigarette = Addict to Me.
Drugs = You Can't Live Without Me.
Game number 3:
Dare: Check if there is any miskate in this….
1
2
3
4
5
6
7
8
9
10
11
12
13
14
15
16
17
18
19
20
21
22
23
24
25
26
27
28
29
30
31
32
33
34
35
36
37
38
39
40
41
42
43
44
45
46
47
48
49
50
Answer:
Great!! Go up and check!! Lol :-p
The spelling of Mistake is wrong!!
Game number 4:
Choose any your favorite Alphabet from A to Z and get ready for your dare.
Answer:
A – Send a voice note saying that You love me.
B – Give me a treat
C – Ignore me 😀
D – Tell me a secret about you 😀
E – Delete my number :/
F – Make my picture your dp for 1 day
G – Send me a picture of your legs
H – Who am I for You.
I – Take a picture of yourself & send it to me now
J – Don't talk to me for 1 day :O
K – Ask me out
L – Send me your latest picture
M – What was your secret?
N – What's your deepest secret?♥
O – Send me a voice note saying my name in a loud voice! (y).
P – Tell me something you always wanted to say but you couldn't
Q – Write ma name on your status saying you love me..!!
R – Be my slave for 2 days
S – Write your phone number in your status for 1 day!! B)
T – Send me a picture of what you're doing now.
U – Voice clip me saying I wanna go crazy
V – Tell me one thing you have never told anyone B-)
W – What's on your mind
X – Describe me with a single Movie name?
Y – How do you find me?
Z – Send a pic of your crush.
We hope that you like these WhatsApp games 2019. Please like, share and comment below. You can also subscribe the site to receive updates of published posts directly through email.
Please follow and like us: