It's time for #party! Are you searching for some good party theme ideas to host a party? You searched the right page, where you will learn about the latest ideas for themes to throw a party. Today, it is the time to do something that is in the latest trend. So, read about the party themes that you can use to enjoy a party with your friends and family.
Share This Post 
Party Theme Ideas 2019 (Birthday, Graduation, and Bachelor Party)
Do you know when did the tradition of Birthday celebrations started? It was in the early 1800's, Victorians organize big birthday parties to showcase their wealth and teach their children about party etiquettes. But, it was only celebrated by the rich people but not the common man. This is because of the party becomes too expensive which cannot be easily afforded by the common man.
Nowadays, parties are very common and people just want a small reason for the party. Reason can be anything, but party refreshes everyone from within. Partying is important nowadays because you live in so many tensions of home, job, and business.  That's why we have curated cool party theme ideas 2019 that will help you throw theme parties easily.
Cool Birthday Party Theme Ideas
Birthdays come one's a year so, why not celebrate it King size. Especially, for children, they wait for their birthdays to get gifts from their friends and family. In addition, The moments and memories that gets created in childhood are mostly remembered throughout our lifetime. We have compiled a wonderful list of unique ideas and tips that will definitely help you make the birthdays special.
All Queen and King Party
Tell everyone to come dressed up to your theme birthday party like a queen or King. This way, all can look beautiful at your party and you can have good selfies also. This is the best way to celebrate a birthday and make it a special one. Moreover, to make it more worth remembering, You can also purchase matching crowns which you can distribute in your party. In this theme, you can also choose beautiful decoration to make the place look like a palace. At the party, you can organize a ball dance and other activities or games.
Emoji Party Idea
Emoji Party theme is another best theme which is another unique idea to our list of party theme ideas 2019. You can arrange for emoji balloons or emoji caps and/or emoji cakes. In addition, you can also arrange for emoji tattoo or badges or emoji bands (like friendship bands). All these items are nowadays easily available in the market.  This theme is good because, for this theme party, all can come to your party in whatever dress they wish to wear.
Costume Party
Costume Party theme is another good party theme in which you've to decide what type of costumes all people wear for your party. If you're organizing a birthday party for your boy child, then superhero costumes are the best theme. If you're organizing a birthday party for your girl child, then Cinderella costumes or funky tunics are the best options as shown in the image. You can think of some more costumes ideas like – all in pink, all in red, etc. and host a costume theme party.
Teddy Party
Teddy party theme is also another good party theme idea. In this type of theme, you can ask all the guests to come wearing teddy dresses. This party theme works well if there is a chilling cold weather in your area. But, not in hot summers, however, if you want to enjoy teddy party in summers, then you can arrange teddy hair bands or teddy caps or hand teddy puppets.
Animal Party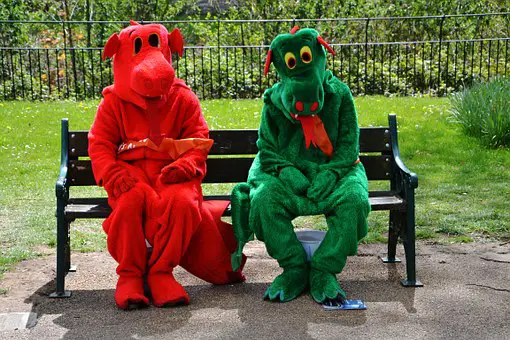 Like teddy party, Animal party is also a good idea. You can tell your guests to come to your party wearing animal dresses. All will come to your party becoming different animals, It will indeed be a great fun. However, if it is difficult to arrange for animal costumes for you and your guests. Then, you can arrange animal hand puppets which are easily available in the market. You can also arrange funky accessories like light horns etc.
Graduation Party Ideas
Finishing graduation with good grades is a great matter of pride. Everyone is happy at the time when you and your friends receive the degree of your graduation. We have listed below, how you can enjoy in your college when you've just completed your graduation or after you received your degree.
Throw Up in the Air
Throw up in the air is the best idea to celebrate your graduation. You can throw up in the air your friends and all can enjoy. But, take a good care, that nobody gets hurt while throwing and holding back. You can also throw up in the air your graduation caps and click your photos or take selfies. Come dressed in white and black to look gorgeous in the party.
Confetti Party
Confetti party is another good idea to celebrate your graduation in your college. These colorful small chits called confetti is easily available in the market. You can throw confetti over your friends and enjoy with them. You can also purchase flower tiaras and wear them in confetti party to enjoy more. Take good selfies and click good snaps to make your graduation party memorable.
Bachelor Party Ideas
Bachelor party is the time to enjoy your being single with your friends. However, being single is a great fun without responsibilities. After Marriage, you will have to take care of yourself and your partner too. Marriage is all about responsibilities and adjustments with your partner. Thus, enjoy your bachelor party to the fullest and enjoy being single.
Boat Party
If you're a water lover, then the boat party is the best idea to enjoy with your friends. You can arrange for water adventure sports and enjoy them with your friends like banana rides, river rafting, etc. Adventure sports are great fun that thrills you from inside. This is the most excitement grossing activity that you can enjoy with your friends better.
Retro Party
The retro party is amongst the best party theme ideas 2019. To look retro, you can have high wigs, wear colorful goggles, use furs or wear retro dresses. This vintage look impresses everyone and looks very unique. It is the best way to enjoy your bachelor party if you want to do something different. You can also play some old music in your party and decorate the party in retro style to add more feel to the party.
Halloween Party
Halloween party theme is another good idea to celebrate your bachelorette. Tell your friends to come to your party wearing skull dress or Halloween dress. In the image above, we have shown a Halloween dress that you can easily purchase from the market. If you cannot arrange halloween dresses, then you can arrange simple white dresses. Decorate your party with candles and frightening photos and things.
Clown Party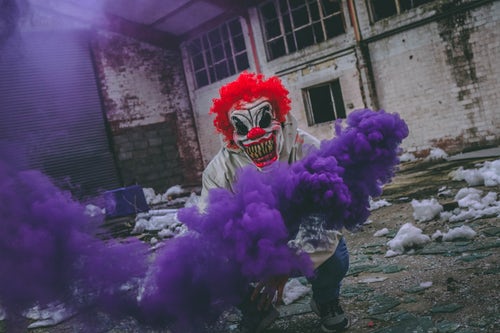 Clown party is amongst unique good party theme ideas. For this, you can arrange clown faces which you can easily purchase from the market. Also, you can arrange color bombs to have more fun at the party. Moreover, you can decorate your party with colorful materials to add more feel to the party.
We hope that you liked these party theme ideas 2019. For reading more posts like this, subscribe or follow our site on Facebook, Twitter,..etc. Also, don't forget to like, share and comment below.
Please follow and like us: