Hello friends! There are several apps that are marked as the most expensive app for Android or iPhone to download. Most of the people want to know actually what is in the app that made them so expensive to buy. Are they really hold worth if you purchase them? This post will answer all your questions broadly while telling you exactly how these apps launched and their complete specifications and use. Read more>
Share This Post
Most Expensive App for Millionaires
Here's the list of 10 Most Expensive App that is mostly recommended for millionaires. Also, read the app's functions and why they are tagged expensive. I have curated a list of top apps which are the most expensive apps either available to download for Android or iPhone or both of them.
Read everything about this app and surprise yourself with the fact that there exist most expensive app for Android which is as high as $999. Check out the most expensive app for millionaires>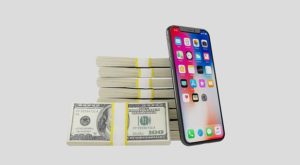 This App was first launched by Armin Heinrich for US$999.99 in the Apple store. But, now there are several apps with the name "I am Rich" or its look-alike like "I am Rich Premium" etc. The app itself says that downloading this app means that you have become a rich person now. However, this app doesn't hold any function, so, those who install apps because of its functionality can better stay away from this app. So, the question is why it is so costly, without any function?
This app is just a status symbol that will display only an icon on your phone. The app shows a bitcoin wallpaper on your phone, only this. However, the app states that you're so rich that you can buy anything without looking at its cost and also without any function. This app remains there for Android phone users. But, Apple decided to remove this app and the one app that is of low price i.e. INR 799, can be purchased from Apple stores.
Cost – INR 26,000, US $ 400
This is the most expensive app available exclusively for iPhone users. The users get VIP treatment after joining this app. They get luxury services and special privileges like – on-demand butlers, personal stylists, exclusive hotels and restaurants, expensive theatres, and private jets etc. This app provides premium luxury experiences and users can discover several VIP services from its selective partners. Although, its services are not free of cost, and this app's services are costlier too.
Cost – INR 79,900, US $ 999.99
This is the smoke that doesn't harm your health but has the potential to harm your budgets. World Most Expensive Smoke targets the rich smokers. However, downloading this app is just a waste of money. As this app will show you only a few wallpapers containing smoke. But, there are many who downloaded this app just for their fun and without looking their pockets. It is mostly downloaded by millionaires and this is the app for millionaires. It is available only for Android not for iPhones.
Cost – INR 26,000, US $ 400
This is the most expensive app for Android phones users. This app contains a few wallpapers of watches containing a coin in its middle. So, if you can spare a lot of money just for seeing a wallpaper on your phone, then you can go ahead to buy this app. However, this app doesn't do anything else, so, don't expect anything else. Also, Don't feel cheated by the app because of this app, the app clearly specifies that it doesn't do anything. However, if you by chance installed this app, and if you delete this app in the next two hours then, the app provides money back also.
Cost – INR 26,000, US $ 400
CyberTuner is available exclusively for iPhone users, marketed by Rayburn piano services on iTunes. It is a piano tuning software app to help famous music lovers and musicians all over the world. This app came up by rigorous efforts of about 3 years and was tested by famous piano technicians around the world. This app provides an intuitive way of tuning with the clarity of functions. Moreover, The app boasts itself to show unmatched quality and techniques with a guided aural tutor expert. However, I can't judge this product because of no experience regarding piano.
Cost – US $ 999.99
The Most Expensive Widget will let you a badge appear on your screen saying "Beautiful and Impressive widget here". But, it's not beautiful from any angle, in my point of view. It is just a mark of status symbol to completely show off to your friends. This app does nothing apart from showing up a badge of status on your phone's screen. However, There are many who are ready to download such apps when they have got so much money to spare.
Cost – INR 20,100, US $ 350
I hope that you like this post and want to read more such topics. I will be posting more topics like this daily, so follow, like and comment on the post in order to let us write more for you all.
Please follow and like us: