Bored? We have an interesting way to liven up your monotonous life. Try out these best prank call websites listed in this post and send free fake call, fun call, anonymous calls, to your friends and family. In addition, you can also have some fun with your boss and colleagues but at your own risk. Read what we have curated for you below>
Share This Post
Best Prank call websites of 2022
Prank call web apps are definitely a new way to create fun moments with your friends, colleagues, and family. Be aware, not everyone thinks they are funny, so choose people wisely. This is a bit of naughty fun, but some people try and use these sites as a weapon to trouble others, such as cheating partners. Please use these sites ethically and according to their terms.
In addition, these prove to be the best to get funny reactions of your BF/GF or friends. We have curated best prank call websites that are the best of 2022. Try these out!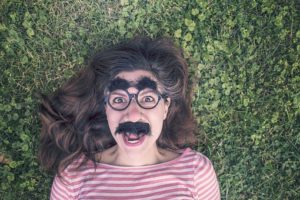 Prankowl
Prankowl is at the top of our best prank call websites list of 2022. The best way to send fake calls to your friends, thankfully it is free. Prankowl redefines a new way to have fun with your friends. Here, you have the option to select sound pranks from its huge database. Have fun with your friends has never been so easy as this. Also, it follows simple registration procedures so that you can easily go ahead with this website.
Getting started once you logged into your account is also a simple procedure. Just pick an automated sound, type the phone number, and click on start call and get started with your wicked plan. This is so simple procedure and you can also use a fake caller ID. In addition, it has several other features which are free to use. These include – make two friends call each other (without their knowledge), listen and record calls. If you want to access more features, take premium plans and premium tokens from this site. Prankowl is the best way to create fun moments, listen and record their reactions. Have fun!
Prankdial
Prankdial, second on our best prank call websites list of 2022. This site is best in the sense that it has the largest database of fun call, categorized nicely and free to use.  Just enter your few details to create your account with the website and get started. Sign up is simple with this site and one can easily access the site. Apart from this, you can choose your favorite category fun call and send it to your friends.
To send prank call to your friend, enter his phone number, alias number, country code, choose a fun call or fun clipping and click on send. Simple procedure, Isn't it? In addition, you get several features to create fun moments with your friends. These include – Record call (or record fun reactions), send fun videos, and search from the most popular prank call etc. For access to more features, take its premium plans and keep going.
Comedy Calls
Comedy calls, the best prank call website if you want to send funny prank call of politicians and viral topics. With this, you can also send funny memes to your friends and family.  You get a huge database of funny and humorous calls to choose from different categories. You can also search the top-rated comedy calls or fun calls that you can send to your friends.
Alike other prank call websites, this site is also easy to use, simple to register. This site usage is for fun purposes only and this site doesn't contain annoying calls to trouble the victims. Thus, if you want to create fun with your friends and family, register on this site and choose a fun call to send it to your friends.
Wacky Prank Calls
Wacky Prank calls, the best prank call website to show your friends, colleagues, and family your wacky side but being anonymous. The victim will never know that it is you who troubled them. Choose from many online hilarious fake calls and easily send them to your friends. Here, you can also go through some wacky facts that you don't know.
Easy to register, simple IVR instructions and wacky wind-ups make this site one of the best prank calling website. It is a little different from other websites listed here. It includes a special feature that it gives you a special number that you can dial instead of your number. Cool! Isn't it? Just choose a wacky wind-up and send it to your friends and enjoy their reactions.
Click to visit Wacky prank calls 
Easy Prank
The easy prank is another excellent website that allows you to send a hilarious prank call to your friends. But, this doesn't have a feature of caller ID spoofing, you have to use some another alias number. Apart from that, the site is a good prank calling website. Here, you can easily send fun calls whatever you want to send. Thus, this is a good feature of this website. Try this out!
Prank call Nation
Prank call Nation is another best site that offers a huge database to its users for sending free prank calls. But, it is designed especially for US and Canada citizens. You can also hear official prank shows, watch prank videos on youtube, connect on social media and chat with others. This is one of the largest prank call stations that offers several features free to use.
Click to visit Prankcallnation
My Phone Robot
My phone Robot is another best website for prank calls but only US and Canada citizens can use this site for sending prank calls. Like others, it contains a huge database of funny and hilarious prank calls. Moreover, you can enjoy call spoofing feature for absolutely free. You can also see prank call history and record calls to send to your friends. Try this out!
Ownage pranks
Ownage pranks help to prank call and dupe your friends by spoofing them. You can easily send prank videos to your friends. Moreover, like other websites, this site also contains a huge database for prank call videos. Moreover, you can also choose various fun calls from its weekly pick. You can also read their blog on pranks to learn how to create fun with your friends.
Blow Up The Phone
Blow up the phone is also best to send prank calls which are funny and hilarious to blow their minds. It also helps to send huge texts in one go to irritate the victims. Thankfully, being anonymous you can do a lot more things that you can't even imagine. Also, the prank text and prank calls are instantly made with this site. This is the best part of this site. Check out this now!
Click to visit Blow Up The Phone
Foxycall
Foxycall is the best site to call in order to spoof your friends. With this site, you can record the calls also like other sites listed in this post. The user can either make a prank call or send a prank text to the victim. Moreover, you can also spoof the caller ID of the sender to make yourself hide your details. Here, it also helps to modify your voice to dupe your friends.
PrankHotline
The PrankHotline is a prank calling hotline with a lot of features. PrankHotline lets you send prerecorded messages to your friends and you can listen to their reaction in realtime. The site and app have a load of ready to go pranks and recordings you can choose from and also includes 3 free calls to get you started.
Hope you liked this post and we're sure you will definitely enjoy trying out these sites with the links provided. Also, Please like, comment and share with your friends and family. Good luck with these prank call websites 2022!
Please follow and like us: