Love Womanhood with these best ladies apps 2022. There are apps which are specially designed for the woman and young girls. These apps help a lot in day to day life and we recommend these to all the ladies of the world. We curated a list of top 10 young ladies apps 2022 which are the best apps for a woman.
Share This 
10 Best Young Ladies Apps 2022 Every Woman Should Download
Females are very different compared to their male counterparts. Their fashion, health, problems, diet, and likings are very different from man. Thus, there are apps – Android and IOS apps designed especially for females. We have curated best young ladies apps – hairstyle apps, safety apps, calendar, hobbies, and female grooming app.
Download these apps and make your life simple. We have listed 10 best apps from different categories which are latest and doing great. These apps are recommended for every woman – young or old to download to ease their lives.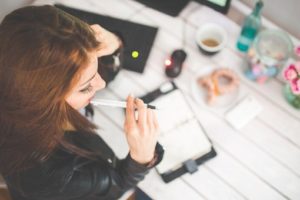 Woman Calendar is the need of every woman and this Android app comes with so many wonderful features that you can't say 'No' to this app. This app helps to forecast your next period day very accurately according to your menstrual cycle. It is very important for every woman to track their periods and be well aware of your health. Moreover, you can also track your Ovulation and get fertility forecasts.
It is very easy with this app to get a forecast of safe and unsafe days. In addition, you can also calculate your body mass Index and track your weight. This app totally understands women and their problems. We recommend this app to every woman – young or old.
The texture is the app which helps a lot in female grooming and glamour education. This app helps to access over 200 top magazines of the world. If you like to read fashion magazines, then this is the app you should download. This app is available only for iPhone users. So, if you're an iPhone user then download this app to read the latest stories of the glamour world, classic recipes, parenting tips, health and craft ideas.
Covet fashion is the most interesting dress up game for girls. You can apply your fashion acumen here and participate in different Style Challenges and get prizes. Moreover, you can also create outfits in this fashion game and shop with over 175 brands. In addition, you can cast your vote on others who wore the best outfit. Not only this, you can actually purchase all of the clothing and accessory items in the game for your real life. Thus, this app links fashion to your real life and you can shop all Covet Fashion items in real life. This is amongst the best ladies app 2019 which you can download on your Android phone.
Colorfy is the coloring book for adults available on Android. This is amongst the best ladies apps and one of the best coloring games. With its easy controls, you can color the beautiful mandala, florals, animals, and patterns. Moreover, this app works well offline, you can color and recolor the coloring pages easily. In addition, you can share your colored pages with your loved ones also.
All Recipes Dinner Spinner is the food-focused app with wonderful recipes. If you're at a loss as to what you'll be making for meals, then this is the best app you should download. You can easily learn recipes via step-by-step cooking videos. In this app, you can type in the ingredients you'd like to use and then get several recipes to choose from. It's so easy with this app that you'll forget all the cooking books and stick to this app. This is the most loved ladies apps 2022 which you should download.
Safety is everyone's priority, Apps like Shake2Safety are a must these days. Shake2Safety is an SOS app that lets you send text messages or share your location to emergency contacts at times of emergency. This app lets you save emergency contacts beforehand. So that, at the time of emergency you shake your phone or press power button 4 times to send emergency messages to your emergency contacts. In addition, you can also send a picture of the emergency situation with the location to any contact. You can use Shake2Safety in case of an emergency like an accident, harassment, robbery, abuse, and natural calamity etc.
Chilla is amongst the best ladies apps which provide personal safety by detecting scream. Many times, when a girl is in a problem with eve teasers and situations like that, she is unable to call her parents or police for help. Looking deeply at this problem, this app is developed which is designed to provide powerful personal safety to the ladies. This app works automatically without opening this app or unlocking the phone at emergency situations. It detects your scream and sends SMS with your location to your emergency contacts. Instead of a scream, you can also press the power button 5 times to trigger this app.
MyFitnessPal helps in tracking calorie intake daily to get healthy. Diet control is very necessary to lose weight and stay fit. So, it's highly essential to keep track of what you're eating to stay toned and fit. With this app, you can scan barcodes to log foods and to add nutrition facts. In addition, with this app easily learn how to stay healthy by making healthier choices about the foods you eat. This is the best-fit ladies apps 2019 which you should download.
Every lady wants to look beautiful and for those beautiful looks, hairstyles are very important. Hairstyle mirror is amongst the best ladies apps 2019 for providing real-time hairstyles. This app is like a mirror in which you can change your hairstyle. In addition, this is exclusively women app where you can choose from more than 100 haircuts. Haircuts are categorized into five different categories: long, medium, short, special, crazy. Just download this app and play with different hairstyles.
This is the best hairstyle app to teach you beautiful hairstyles 2022. Especially useful during lockdowns and social distancing. This app contains an absolutely FREE collection of beautiful hairstyles tutorials which are easy to learn. In this app, you will find dozens of hairstyles perfect for several different occasions. The step by step instructions with images helps you to learn those beautiful hairstyles. Download this app and try beautiful hairstyles.
We hope you like this post on "Best Young Ladies Apps 2022". To read other interesting stuff like this, browse and read from your favorite categories. Please like, share and comment below. Don't forget to Subscribe with our site to get daily updates of published posts.
You may also like>
50+ Latest WhatsApp Puzzles 2022 with Answers
WhatsApp Tricks 2022 – Latest & Hidden Tips You Should Know
WhatsApp Games 2022 (Truth and Dare Games, Love Dare Games,…)
Please follow and like us: