Social media marketing has proven to be an effective marketing strategy for small businesses.  With the technology-driven world, consumers want to gather news about all businesses (large and small) from social media marketing using Twitter.  In addition, Twitter is a very easy platform which provides them with the necessary updates, follow-ups, and information. Moreover, It is a good online marketing strategy to use social media like Facebook and Twitter to grow your business.
Social Media Marketing 2022 Strategies
The world is moving fast towards digital marketing and using different strategies to grow their businesses. You have to keep pace with the technology (#KeepPaceWithTechnology) and social media to grow your business. Moreover, Twitter is marked only for celebrities but it is not true. It can help you grow your business because it is a widely used social media marketing tool to attract more customer base. This can help you grow your business whether small or big. Nowadays, Many smart small business owners are using Twitter as one of the main online marketing techniques.
Today, there are more than 284 million monthly active users, according to statistics released by Twitter on their website. With almost 500 million tweets sent per day, this is why we recommend you use the social media marketing tool to increase your business whether big or small. Moreover, social media marketing via twitter is more important nowadays because of its steep growth in active users day by day. We have curated various social media strategies that you can use to accelerate your business over social media.
Connect
Connect with more and more potential customers with the help of Twitter. With the help of its active users, who spend many hours of their day on Twitter, connecting with the target audience is pretty easy. Also, Small businesses which target a particular audience and market size, it is very easy to connect with their existing customers. You can also interact with your customers (new or old) to promote your sales. Connection increases brand reliability over customers and also increases its name amongst customers.
Brand Awareness
However, Big brands, can sustain in the market because they advertise daily. They don't need twitter much but brand awareness is very necessary to get more and more follow-ups. Twitter is the best way to make people aware of your brand. However, small or big businesses both need twitter to make people know about the services they offer. But, if you're a small businessman or start-up, it is recommended more to you to make others know about your brand. Brand awareness can be easily done via twitter as Twitter is a smart social media platform.
Relationship Management 
Relationship management is another way to increase your business. With the help of Twitter, you can build Positive relationships with your customers. Moreover, Twitter followers will increase day by day and will help you establish relations directly with your customers. It is recommended, to tweet daily to post some interesting and helpful about your business and services so that you get replies from the customers. This also helps you to generate necessary feedbacks about your products and know about the likability directly from your customers. This way you can update your products and services offered by you with the feedback received.
Informational Marketing
Any businessman can launch new products and services by informing people via Twitter. Moreover, one can also make important announcements regarding their products and services or hold campaigns and events easily via Twitter. Not only is this a less expensive way to give information to your customers on new products and services. But, it has the potential to reach several millions of people who can actively participate in your events or campaigns. Thus, this is a very useful method to provide  information to people. Moreover, Twitter is less expensive than a newspaper advertisement, radio, and television ads.
Immediate Feedback
To receive immediate feedback, twitter is the best platform to look out for. Many businessmen are utilizing this platform to receive feedback about their products. Moreover, you can generate feedbacks just after the launch of the product because Twitter is a great platform where people feel free to connect. Thus, you can easily update your products listening to your customer's feedback.
Social Media Marketing on Twitter
It is very important to increase traffic to your site to generate maximum profits and social media helps a lot in achieving this. Social media marketing, especially via Twitter, target the right potential customers that will definitely help you to maximize profits. It is very necessary to connect with the right audience which is actually interested in your products and services. Let's discuss in detail what Twitter can do to increase the visibility of your site.
Importance of Twitter for business
Business is mainly categorized into three sizes – small, medium or large. Social media marketing can drive your business from small to medium, medium to large, and sustain a large one to its position or may increase its position. Nowadays, any business can better stand with social media especially Twitter. The news agency also reads tweets of businesses to know them more. Thus, Twitter is very important especially nowadays because people spend a lot of their time on Twitter.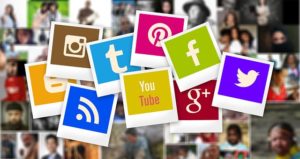 In the digital marketing world, ignoring social media marketing can be your big mistake. Thus, move with the technology is the only Mantra nowadays for any type of business you are doing. Customers and their trends are the things to watch out for. Twitter can make your site more visible thus, improving your market. Thus, grow your business more with the help of Twitter.
How do you find this post? Give your feedback. Also, please like, share and comment below and Follow us on Facebook, Twitter,…. and other social media to get daily updates.
Please follow and like us: